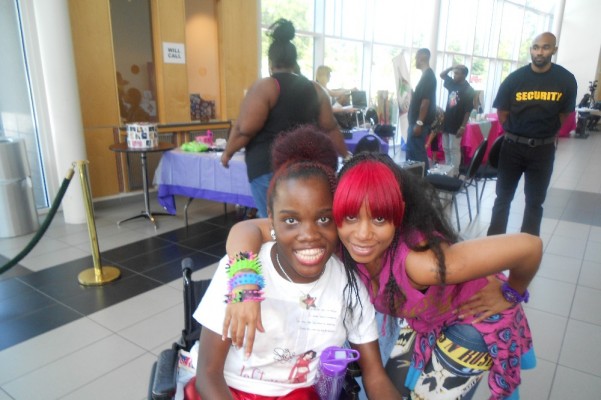 Hey To Everyone I Pray All Is Blessed.
I'm Praying For A Blessing and Favor For A Friend Of Mine.
The Friend I Speak Of Is Aarika And She Needs Help.
She Needs Help Getting Funding for her Annual Trip To Left Eye Fest. The Festival Honors The Memory&Legacy of Lisa "Left Eye" Lopes Of Music Group TLC.
To Her The Left Eye Fest Is Like Her "Make A Wish" Which Is Known To Grants Wishes To Children A Chance To Meet People They Connect With. However She Is An Adult And Clearly Doesn't Qualify For Make A Wish Foundation. She Still Wishes To Go To Left Eye Fest Again.
The Reason I Compare Her Situation To Those Children That Had Wishes Granted Is Because She Has Cerebral Palsy Which May Not Be Life Threatening However It's Hard To Live With From Day To Day.
Going To Left Eye Fest Again To Aarika Is Like Going To A Cook Out Or Family Reunion Getting To See Familiar Faces And Also Meet People That Make Their Own Little Impact.
Like With Reunions and Cook Outs However You Need To Bring Something Or Need Money To Fund Such Events So Please Can You All Help? My Friend Aarika
Thank You For Your Time
Here Is The Link To Her Fundraiser
http://www.gofundme.com/4thAnnualLEMF
God Bless, LBG
PS: The Left Eye Fest Doesn't Have A Planned Dated Yet It Will Happen Still. Reason She Needs Help Is Because She Doesn't Have A lot Of Money However She Still Gives Back. Like The Widow of Zarephath In 1 Kings 17:15 Of The Bible.